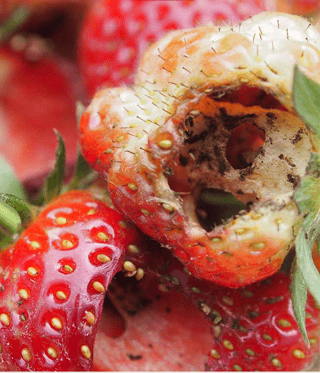 Thanks to Linsey Knerl from the Gardeners Path blog for the informative post!
Nobody wants to see this first thing in the morning when they head out to the berry patch. And if you're visiting my homestead during the gardening months, you'll hear us refer to "DE" almost daily.The powdery substance, known as diatomaceous earth, is one of my favorite weapons against garden pests.
It has saved my family from losing large portions of our garden to beetles, moths, and other crawly things.