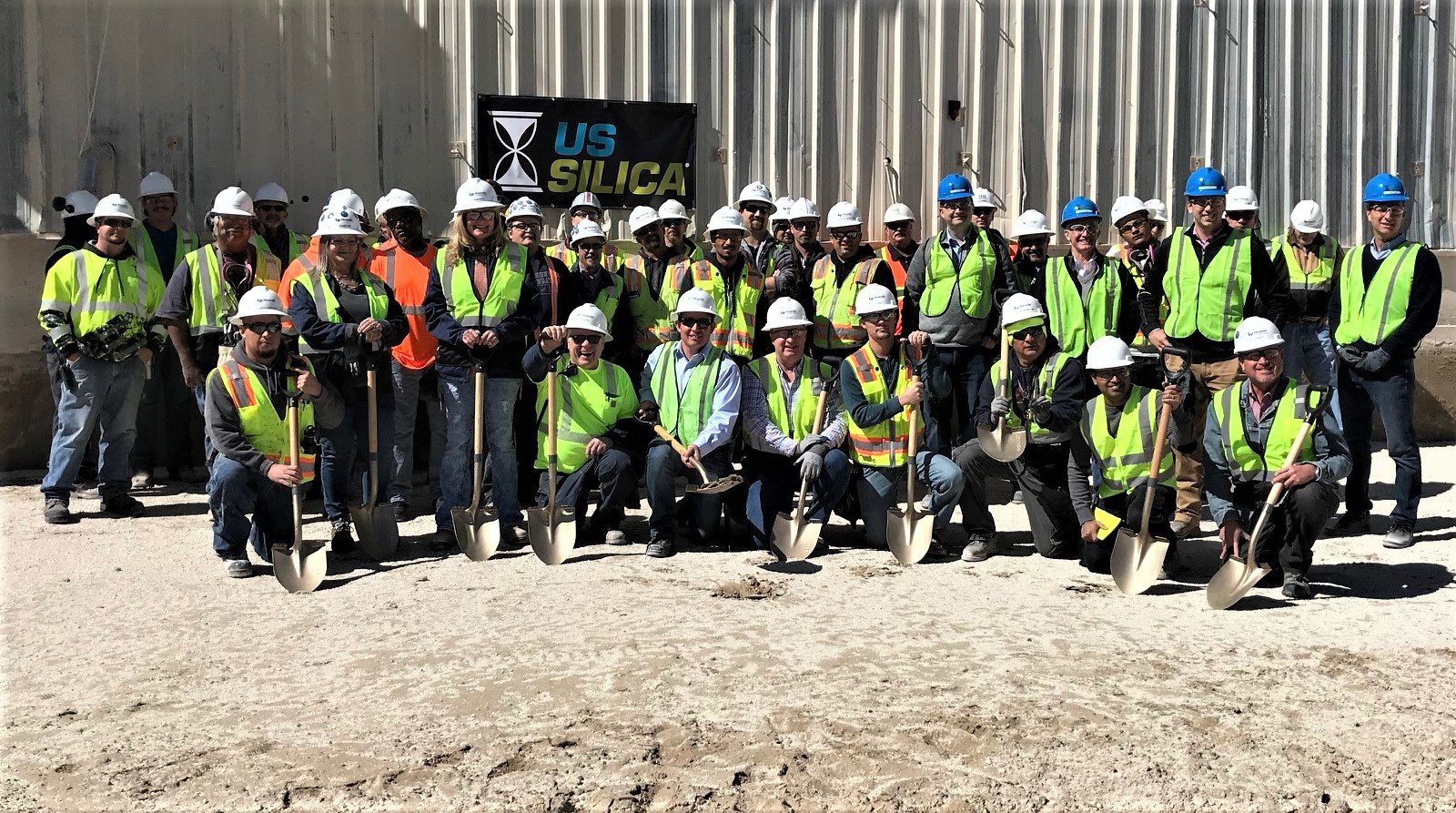 Groundbreaking event with the Clark, NV plant team. Love the gold shovels.
It was a big day yesterday at the U.S. Silica diatomaceous earth plant at Clark, Nevada. We had a groundbreaking celebration to kick off a new plant expansion to increase the production of diatomaceous earth products at the plant just east of Reno, NV. Our Clark, NV plant sits right at the entrance to the Reno-Tahoe Industrial Park on USA Parkway, with our famous neighbor Tesla right up the street. The area is an unusual combination where history and the old West meet high tech.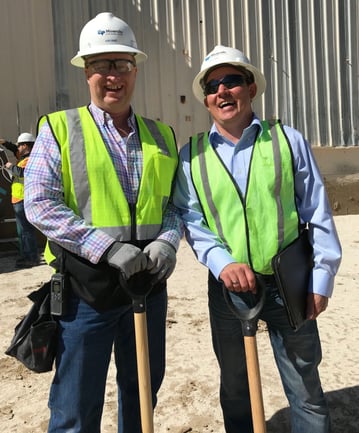 Clark plant manager Kory Grant and Jonas Pearce, Director of Business Development, Specialty Minerals
On the one hand, you've got our Clark plant and mine (about 15 minutes up the hill from the plant), which has been producing diatomaceous earth filter aid and granular diatomaceous earth products since 1945.
On the other hand, we're neighbors with some of the most high-tech and well known companies in the world today - Tesla, Switch, Panasonic, Blockchains, Mars Petcare, Fed Ex, and Chewy.com. We have"wild" neighbors, too. Most days you'll see wild horses, deer, quail, and other wildlife in the open spaces by our plant and the other companies.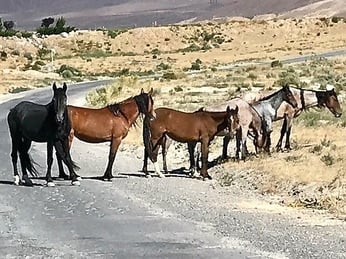 Wild horses near the Clark, NV plant
So what diatomaceous earth products do we produce at the Clark plant? Clark produces a wide selection of DE powder products - diatomaceous earth filter aids for beer, wine, and other beverage filtration.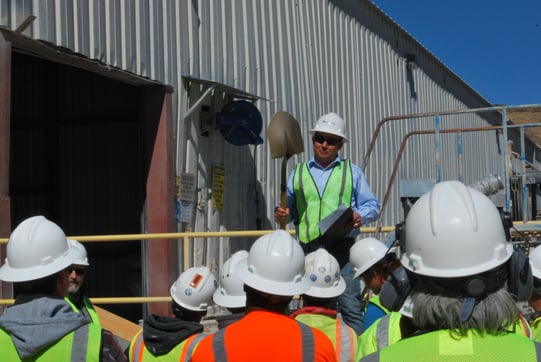 Jonas Pearce kicks of the Clark plant expansion celebration
Clark also produces a large number of functional additives - products used for paint & coatings, automotive, catalyst and rubber markets. Clark is also the home of our very popular Floor-Dry, a granular DE used for car oil spill cleanups.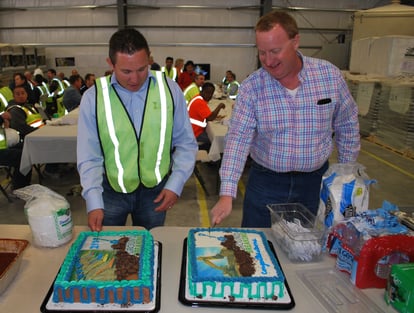 Groundbreaking cakes at the Clark plant expansion celebration. What's a groundbreaking without cake?
Some of the more unusual products made at Clark include:
DEsect insecticide: We have a very unique source of diatomaceous earth ore that has been proven to be very effective for killing insects. DEsect attacks an insect's exoskeleton and dries them out and kills them. Learn more: https://epminerals.com/products/desect
NaturalDE AFA: A 100% natural, US Food Chemicals Codex grade DE that is used as an inert carrier or anti-caking agent in animal feed. Learn more: https://epminerals.com/products/naturalde-animal-feed-additive-afa
AgReady fertilizer carrier: A DE product used in agriculture as a moisture scavenger and flow agent for fertilizer blends. Learn more: https://epminerals.com/products/agready-fertilizer-carrier-drying-agent