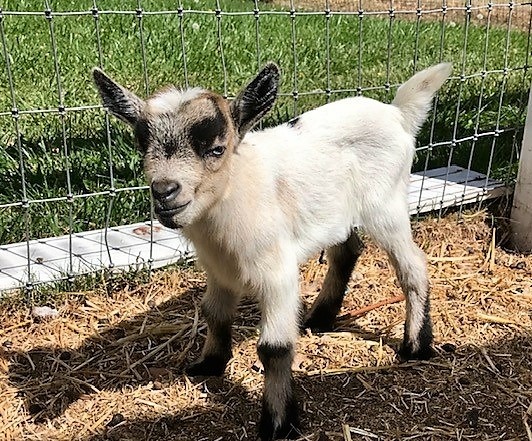 I love goats. Especially baby goats. Who doesn't? They're smart and funny. They'll jump on to anything. And my neighbor's goat Daisy just had two adorable dwarf pygmy baby goats.
With all the horses, dogs, goats, chickens, cats, donkeys and llamas in our neighborhood, we're all using a lot of diatomaceous earth. Why? Here are the top reasons why diatomaceous earth is great for the farm or ranch.
DE solution #1: DE is a great drying agent. We spread it around to dry things up. Voila – in a few hours, the mud and wet spots are dry, and I can take off my "Wellie" boots. I like to use our product Floor-Dry, but we have a wide variety of absorbent products to choose from.
DE solution #2: Use DE in pens, coops, stalls and barns as an absorbent and freshener. Chickens are really messy. I have horses, clean my barn twice a day and spread DE to keep things dry and the stalls fresh. But chickens are messier than my horses! You're going to need a bunch of DE for farm cleanup if you have chickens.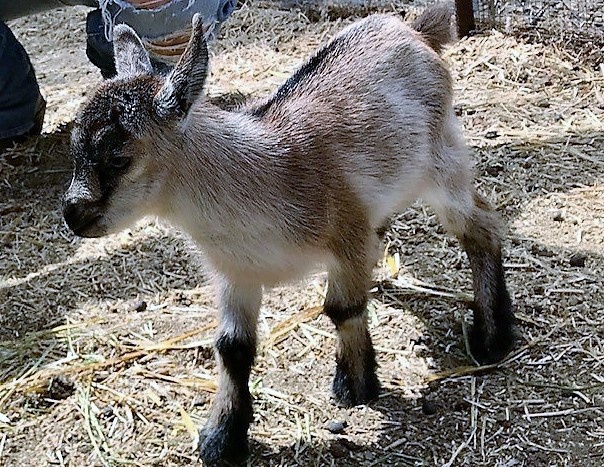 DE solution #3: Our diatomaceous earth product DEsect, kills bugs. This many animals draws a lot of bugs. Flies, spiders, mites and something weird in the grain. DEsect is a diatomaceous earth insecticide that kills bugs by drying out their exoskeletons. A different DE product, our NaturalDE AFA, can be mixed in at 2% into grain – it serves as an anti-caking agent, which is really helpful with feed that has molasses in it and clumps up.
DE solution #4: Chickens think DE is fun! I'd heard this, but I hadn't seen it for myself. I put down some DEsect, and the chickens said, "ooh – bath time!" They couldn't get enough of flopping around in the DE to give themselves dust baths. It must have felt good to them. We have a lot of research that shows that DE controls mites in chickens. Maybe they know that.
DE solution #5: DE and manure make for great gardening. When you clean up around your barn, you've got great material for your garden. The DE mixed in with the manure from the barn animals, makes for great soil material for your garden or compost.
We were out talking to the neighbors about all the critters last night. They want a get a calf. I'm thinking a potbelly pig might be a fun addition!