(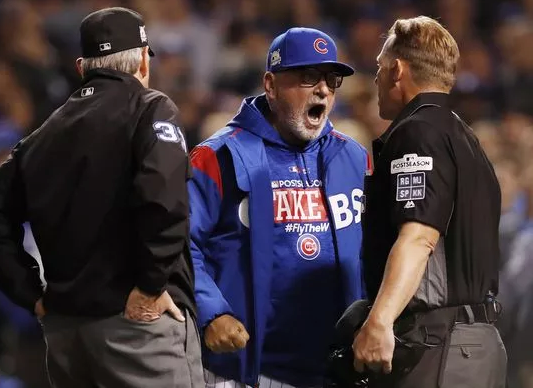 Joe Maddon ejected for arguing a foul ball call in Wednesday's Dodgers-Cubs game (Photo: Jim Young, JUSA TODAY Sports)
So what's it going to be tonight? The Cubs & Dodgers showdown or Thursday Night Football? It's all about playoff baseball at my house, just to keep the peace. The Dodgers are carrying a lot of momentum into tonight's game, even with last nights' loss. There are a lot of Cubs, Dodgers (and Indians) fans here at EP Minerals, along with several disgruntled San Francisco Giants' fans (the Dodgers' arch enemy)--leading to quite a bit of smack talk.
Read More
Topics: Sports Field, infield conditioners, drying agents, mound clays
About this blog
Incredible Minerals Today gives readers insights and information about new exciting uses for diatomaceous earth, perlite and clay around the world today, plus the latest information about EP Minerals.
Subscribe to Email Updates