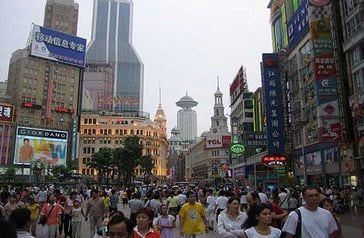 As president of a global company, it's important for me to travel frequently –not only to visit industrial minerals customers and distributors, but also to learn more firsthand about what's going on – all over the world. I need to understand things from our customer's perspective and listen to them talk about the challenges they face in their country and marketplace. I make better business decisions if I know more.
Recently, I traveled to Asia visiting several countries. I spent 3 days in China in the Shanghai area visiting existing diatomaceous earth customers with our local distributor. We travelled by car from city to city visiting accounts. I find this kind of travel educational because you can ask lots of questions. I found several themes to my questions that I found interesting and not often discussed in the media here in the US.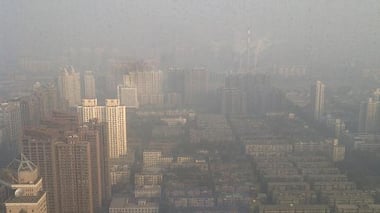 No one I talked with thought the Chinese economy was doing well. They all stated it was growing less than the official government number of 7% GDP. Many thought it was growing at less than 5% and they all said their business was flat or down from prior years. They also stated that they didn't see things changing anytime soon. One person even mentioned that it could be 2 years or more before things improve.
Money supply and credit in China is very tight and companies are struggling with cash flow. Several people commented that customers rarely pay in less than 6 months and some are even stretching payment to 1 year. This is really putting small businesses in a difficult situation.
The government's crackdown on corruption was a big topic. It's real and people are very sensitive to the issue. It will be interesting to see how this unfolds in the coming years. If the government truly cracks down on this, it could have an impact on spending, especially luxury goods.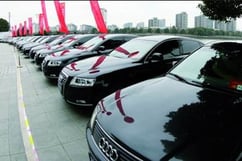 A few people told me that there are significant generational issues in China. The older generation generally saves their money and don't live outside their means. The younger generation is the complete opposite. They spend a high percentage of their income on housing, have high credit card debt and struggle to have disposal income for basic spending needs.
It was really shocking to me to see the amount of construction still taking place. In fairly rural places, they were building 40-50 apartment buildings. They almost all looked the same and people told me they were empty. Everywhere you looked, the government was building. I was told by my travel partners that as you go west in China, the situation is even worse. There are 100+ cities sitting vacant – "ghost cities" as they are called. It will be interesting to see how housing prices fair with this amount of over capacity on the market. To me it appears to be a really big housing bubble.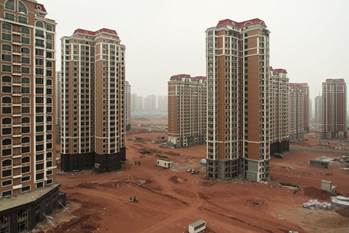 China is going through a massive transformation. Corruption, pollution, massive over-spending on real estate, high personal debt levels and a credit crisis for businesses. The next decade will be interesting to see how the Chinese government faces its many challenges.
Learn more about EP Minerals at www.epminerals.com or check out a recent blog post:http://blog.epminerals.com/industrial-minerals-part-of-every-day-life