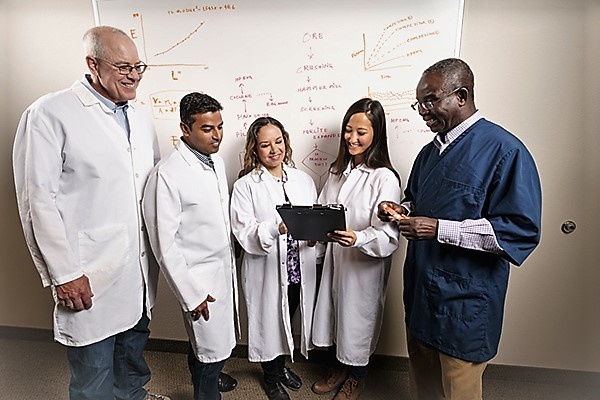 Science and technology are playing an ever increasing role in new product innovation in the world of industrial minerals today. Here at EP Minerals and EP Engineered Clays, we are committed to innovating, developing and manufacturing revolutionary new products from our diatomaceous earth (DE), perlite, clay and cellulose blends.
These new products, which we call engineered materials, expand the current boundaries of what our minerals have been known to do, as we work with customers to provide innovative solutions and develop new markets and applications. We're proud about:
Our full Research & Development team committed to new product development
Our abilities to engineer materials using DE, perlite, montmorillonite clay and bentonite clay to create unique, high-performance products for industrial and consumer use
Recently, we've developed several new patented and patent-pending products:
How do we come up with new product ideas? Well, they can come from anywhere or anyone, but many of our innovative product ideas come out of listening to our customers and coming up with solutions to solve challenges in their businesses.
We believe in bringing value to our customers by delivering more than a quality product. We also provide global technical service to help you:
Optimize and improve your process
Troubleshoot your process
Recommend products and usage guidelines based on:

Analysis of samples of your filtration process stream at our R&D facility in Reno, Nevada.
Analysis of your current Filter Aid media
Talk to your sales representative and let us know how we can help you to solve your product challenges, or contact us today directly.