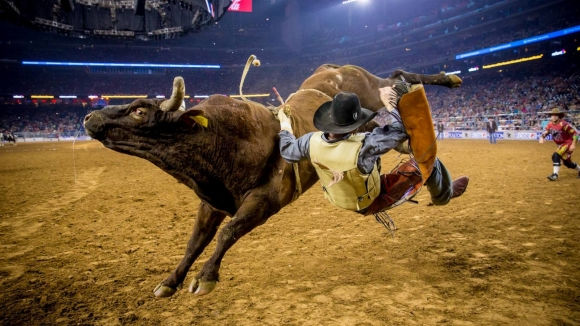 Yeehaw! It's Reno Rodeo time! The "Wildest, Richest Rodeo in the West," turns 100 years old this year. The 10-day event draws over 140,000 fans, and it's the 4th richest PRCA (Professional Rodeo Cowboys Association) tour rodeo. Not only does Reno love this event because it's part of our heritage, but it also brings in $57 million into our economy. The cowboys love this rodeo, too. The main stock contractor, Cotton Rosser says, "Next to the National Finals Rodeo, this is the best one there is. All the top cowboys come here, and we have six or seven of the best stock contractors."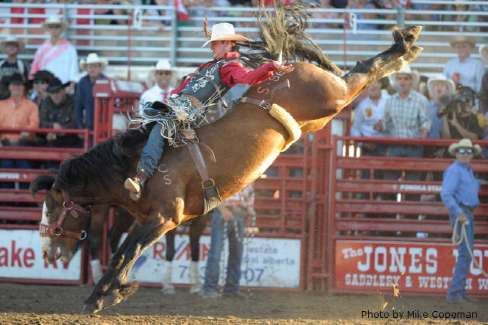 Competition includes bareback, team roping, saddle bronc, tie-down roping, steer wrestling, women's barrel racing, and bull riding. There's also a hilarious event called mutton busting, in which little kids with helmets ride sheep at a hell-bent-for-leather pace around the rodeo arena. Sound funny? It is! There's also a huge carnival featuring super scary rides and everyone's favorite fried foods like Twinkies, pickles, and chicken fried bacon.
There's a lot of diatomaceous earth filter aid, diatomaceous earth absorbents, usage going on at the rodeo! Consider this:
The Drinks: Nothing says rodeo like Jack Daniels and FireBall, right? Along with the big beer and wine bars. And, nothing says filtration like diatomaceous earth filter aid to filter those beverages. A few of those brands use our high purity DE filter aid PurifiDE, which says a lot about their quality.
Absorbents! With the sheer number of livestock and vehicles, it's an absorbent opportunity bonanza. While wood shavings are preferred for the horse stalls, diatomaceous earth and clay absorbents are the real "dirty work" clean up products for truck oil leaks, animal messes, and carnival ooze! Think Floor-Dry, Oil Absorbent, ThriftySorb and Safe T Sorb.
Insecticide. Lots of livestock and manure means bugs. Mostly flies, but gnats, mosquitos and other creepy crawlies, too. Perfect place for our organic insecticide, DEsect diatomaceous earth. OMRI listed as organic, DEsect kills insects by drying out their exoskeletons. Bugs can't become immune to its mechanical action.
Animal Feed. Horses and cattle don't exist on hay alone, even though that's most of their diet. They eat loads of grain, and performance horses need fancy supplements, too. These contain molasses, which causes clumping and caking problems. Our OMRI listed organic NaturalDE Animal Feed Additive, a 100% all natural diatomaceous earth product, is an inert carrier or anti-caking solution for animal feed that's mixed into the grain or supplements.
Carnival food: It's amazing what can be deep fried these days --Butter, beer, bubblegum, jelly beans, Cadbury eggs. Whoa. It's a bit much. Lots of edible oils for all of that fried food, and it's processed and filtered using a combination of diatomaceous earth filter aid and bleaching clays. Bleaching clays to remove the color bodies and make the oil that golden color; DE filter aid to remove the bleaching clay particles and clarify the oil.
Makeup! Those beautiful rodeo queens wear a lot of makeup. Diatomaceous earth is a key ingredient in lots of cosmetics. It's in the powder, blush, and mascara. It's also in masks and facial scrubs.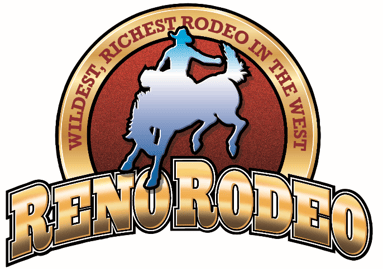 So, don't forget your cowboy hat and boots. Put on some sunscreen (which also contains diatomaceous earth) and mosey on over to the rodeo. Runs June 20-29. www.renorodeo.com