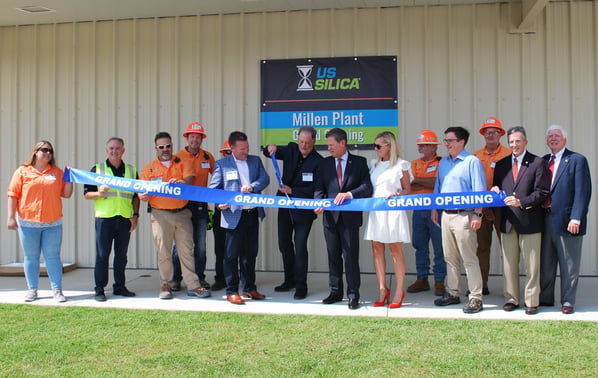 Grand Opening Ribbon Cutting Ceremony-U.S. Silica Millen, GA Plant
It was a big party in Millen, Georgia last Thursday. The U.S. Silica team was joined by Georgia Gov. Brian Kemp and Millen Mayor King Rocker for the grand opening and ribbon-cutting of a state-of-the art facility that will produce high-end industrial products to be sold across the United States and internationally.
"The opening of this facility represents how businesses see unlimited opportunity in our state, and how our jobs-friendly economic climate is attracting innovative, dynamic companies like U.S. Silica," said Gov. Kemp. "We are proud these cutting-edge U.S. Silica products will now bear the 'Made in Georgia' label."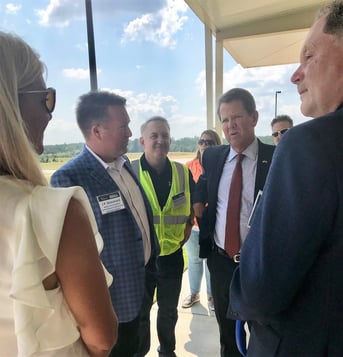 Ga. Gov. Brian Kemp, First Lady Marty Kemp, U.S. Silica President/CEO Bryan Shinn, Exec VP/COO Mike Winkler and SVP/President, Performance Materials Group, J.P. Blanchard
U.S. Silica purchased the facility in 2018, and it was reengineered to produce the patented White Armor® Cool Roof Granules and the EverWhite™ cristobalite product line. White Armor is an ecologically-friendly way for customers to save significant money in cooling costs, as it reflects 70% of the sun's heat away from rooftops, while EverWhite is used to create popular, bright white countertops. EverWhite is also used in paint and building product applications.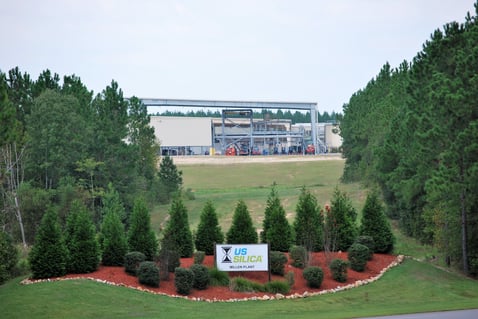 U.S. Silica Millen, Ga. Plant
"These are innovative, high-quality products that will enable customers to save on energy costs and improve the quality of their own products," said Bryan Shinn, U.S. Silica's president and chief executive officer. "We needed a facility where we could make products that are up to our highest standards, with a strong workforce, dependable infrastructure, and state-of-the-art facilities, to meet growing customer demand, and that brought us to Georgia. We are incredibly excited, to be a part of the Millen community."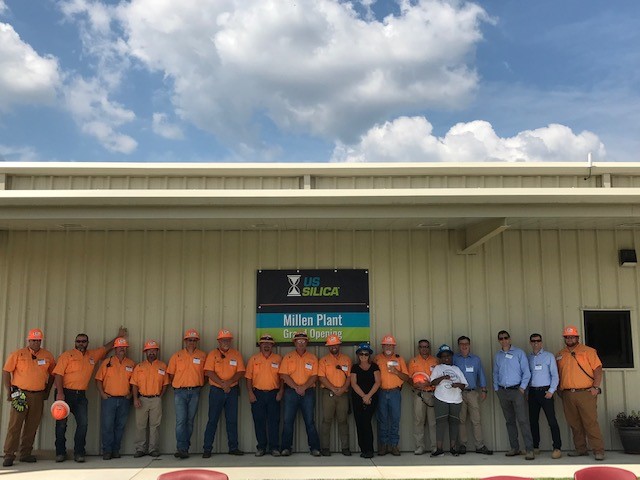 U.S. Silica Millen Plant team
The plant was initially opened by another company in 2014 to produce ceramic proppants for use in oil and gas fracking operations, but an industry shift to sand proppants forced the plant to close just nine months later. U.S. Silica has rehired the original plant manager, as well as twelve of the original plant employees.
"This is a great day for Millen," said Jenkins County Development Authority Chairman and Millen Mayor King Rocker. "We would like to welcome U.S. Silica to our community. The plant will be a key contributor to our local economy for many years to come."