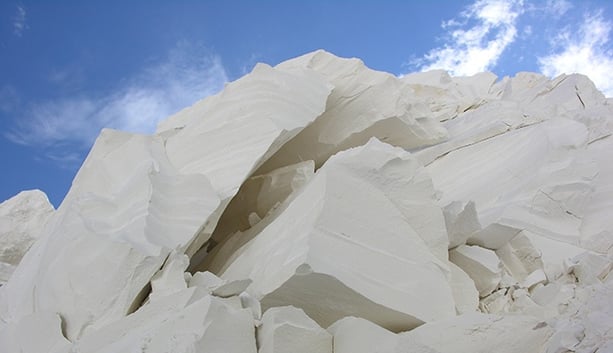 This week's blog post comes to us from The Cary Blog. Thanks to The Cary Company for featuring our Celatom Brights paint & coatings products in this special post.
What are the most important factors in choosing products for the paint and coatings industry? In a recent customer survey, high quality and the ability to meet "spec" consistently ranked as the highest in customer responses. EP Minerals' uses unique ore deposits, from the Aulacoseira Granulata diatoms of ten million years ago, for the diatomaceous earth (DE) in their paint and coatings products. The production process produces more consistent product performance, which means that you'll spend less time on quality control issues.
EP Minerals' portfolio of bright white diatomaceous earth (DE) products are called Celatom Brights. This line of products is produced exclusively for the paint and coatings industry – high-efficiency materials for matting, texture, and rheology. The Celatom Brights product line includes a variety of flux-calcined DE products and a unique natural DE product. They're lower density, which gives you more performance with less additive. They improve TiO2 spacing. Oh, and did we mention? They're really bright white.
Advantages of Celatom Brights diatomaceous earth products:
Lower density than competing products, so you need less product
Superior opacity and flatting
Superior 60° and 85° gloss control
Less porosity, more stain resistant
High brightness
Uniform diatom distribution
Our flux-calcined Celatom DE products:
DE is not just a "filler" but a multi-functional mineral additive that can improve the overall performance of paint or coatings. In addition to the gloss and sheen control, DE also:
Provides titanium dioxide (TiO2) extension
Controls solvent release and open time
Controls polish or burnish
Helps control viscosity and shelf stability
Resists cracking
Provides consistent touch-up performance
Learn more about Celatom Brights products and their opacifying and matting capabilities. Check out the Celatom Brights product brochure.
Contact EP Minerals or The Cary Company to learn more. Oh, and don't forget your sunglasses – it's bright white out!