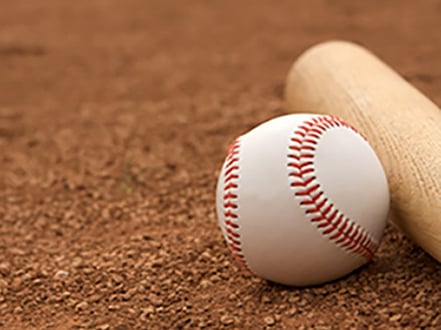 Wow! Opening day is this month! It's crazy to have it in March this year! We love baseball! Go Dodgers! And Giants, and Indians, Tigers, Angels and our hometown Reno Aces. I think I've covered all the favorite teams here in our office. Our inside sales team is such big fans of the Dodgers that they even painted one of their walls Dodger blue! I'm bringing in a can of Giants orange this weekend to do my office!
We're a diehard bunch when it comes to baseball, and softball, too, as we have a world series of softball player on our marketing team. We love everything about baseball – talking about the players, the drama, the start of great weather, the food, and our favorite part - our baseball infield products! We absolutely love to see our BallGame Changer infield conditioner and our Play Ball! infield conditioner, mound clay and drying agents in action on those MLB, minor league, college and high school baseball and softball infields. These products comprise the complete line of our Groundskeeper's Choice 100% natural, high-performance super calcined clay solutions for baseball and softball fields.
So, is your baseball infield going to be ready for your opening day? We've have a whole line of infield products that can help. Check out our starting lineup:
BallGame Changer™, the revolutionary premier infield conditioner with KT3® technology
You've never seen anything like it. Meet the new patented infield conditioner designed to last longer, reduce dust and water usage, stay beautiful baseball red and provide better, safer playability – all using 50% less product than you use today. BallGame Changer benefits:
KT3, a surface technology that changes how the product interacts with water. Fields stay softer, better looking and more stable for better traction
Keeps your infield moist, but not muddy
Gives you improved playability and reduces maintenance.
Reduced infield dust. Reduced water usage. Better water absorption
Play Ball! Calcined Clay Infield Conditioner
Our 100% clay standard infield conditioner is designed to provide superior surface performance along with moisture management. Play Ball!® Infield Conditioner:
Assists in proper field drainage
Reduces compaction. Provides permanent porosity.
Enhances surface playability, field appearance, and safety
Play Ball! absorbs up to twice as much water by weight as most other conditioners. It's extremely stable and resists crushing underfoot so it won't turn to dust or mud. Play Ball! handles the toughest duty and lasts for many years.
Play Ball! Calcined Clay Infield Drying Agent
Rain? Puddles? No problem. Our 100% clay Play Ball!® Drying Agent can be used to absorb excess moisture of any turf area, infield-skinned surfaces, mound and home plate areas and warning tracks. The drying agent's professional sized gradation provides the durability and absorption to reduce rain delays and eliminate rainouts. Play Ball! Drying Agent:
Improves surface playability fast, promoting surface safety
Provides a durable foundation for batter's boxes
Professionally sized particles
Works fast to improve dry your field to get back to playing the game
Play Ball! Mound Clay
Play Ball!® Mound Clay is the right solution for your pitcher's mound or batter's box because it provides your players with the best possible foundation to play. Designed for use in high wear areas, Play Ball! Mound Clay is a high density beautiful red clay with unique characteristics, including:
Easy to mold and use, right out of the bag
Dust free, consistent quality
Durable, long-lasting performance
Use Play Ball! Mound Clay for Construction and Renovation for:
Pitcher's Mound
Batter's Boxes
High Wear Areas
These specially designed products have been successfully performance-tested at major league, minor league, college, and high school fields around the U.S. with excellent results. BallGame Changer and the Play Ball! products keep your infields safe with better traction, and your infield remains more playable because they do a great job of controlling moisture.
BallGame Changer with KT3 is a revolutionary clay product. KT3 is a surface technology that changes how the BallGame Changer product interacts with water. You can apply the normal amount of water and conditioner with BallGame Changer as you use today and maintain a higher moisture level for nine innings, reducing dust and additional maintenance factors.
Play Ball! comes in a drying agent, mound clay, and conditioner. All of the Groundskeeper's Choice infield products are designed to last longer, reduce dust and water usage, and provide better traction for safer playability.
Batter up! Hope your infields look and perform great and that your team has a terrific opening day!