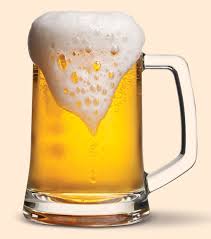 Beer drinkers across the nation celebrate each October 27 as it is National American Beer Day.
There are more than 3,000 breweries that manufacture beer in the United States today ranging in size from industry giants to brew pubs and microbreweries. It's a great time to remember that the most experienced brewers in the world today use all-natural diatomaceous earth (DE) filter systems to get the finest beer quality, taste and clarity. A few interesting Beer Day stats:
The U.S. produced over 220 million barrels of beer in 2012.
In 2013, the United States was ranked second in the world in production. China was first.
Prohibition in the early twentieth century caused nearly all American breweries to close.
After prohibition was repealed, the industry had consolidated into a small number of large-scale breweries.
The majority of the new breweries in the U.S. are small breweries and brewpubs, who as members of the Brewers Association are termed "craft breweries" to differentiate them from the larger and older breweries.
The most common style of beer produced by the big breweries is American lager.
Most of the smaller breweries, which were founded in the 1980′s, produce a range of styles.
Beer styles originating in the United States include: American pale ale, Pennsylvania porter, American IPA, steam beer, amber ale, cream ale and Cascadian dark ale.
To celebrate National American Beer Day, enjoy your favorite beer and drink responsibly. And here's to DE, the all-natural, best filtration for beer! Happy American Beer Day!
To learn more about DE for beer filtration: click here.
Filtration FAQs - Get the answers to the questions we receive most on diatomaceous earth vs. membrane filter technology: click here.
Beer stats from:
The Beer Institute: http://www.beerinstitute.org/br/beer-statistics/latest-statistics
Statista.com: http://www.statista.com/statistics/270275/worldwide-beer-production/