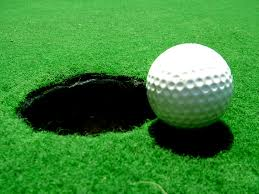 100% Natural AxisDE diatomaceous earth and Axis Ceramic clay products reduce water usage and soil compaction and improve moisture retention and drainage.
Today we formally launched Axis, an all-natural premium soil amendment specifically designed for golf courses, landscaping, sports turfs, and rooftop gardens. Axis has been available before, but now it's even better because there are two kinds -Axis is available in a lightweight diatomaceous earth version, exclusive to EP Minerals, and in a calcined clay version. Both product lines are 100% natural, environmentally friendly, and are United States Golf Association (USGA) approved.
"Axis has been rated the number one soil amendment for sandy and clay soils by several soil and landscape experts. We've found that you can decrease your water usage by up to 30% with Axis. It increases water and air infiltration to the root zone, making for manageable, greener golf courses, and beautiful lawns," said Jeff Kitchens, vice president of performance aggregate products for EP Minerals.
"Axis actually improves the soil - reducing compaction and improving drainage, even with frequent freeze and thaw cycles because of its large internal pore space. It gives more water back to the roots," he added. Axis has been used successfully at hundreds of golf courses, numerous landscape projects, sports fields around the country, and several large rooftop garden projects.
Learn more about Axis soil amendment products https://epminerals.com/products/axis-soil-amendment.