This week is International Compost Awareness Week (ICAW). It's the world's largest and most comprehensive education initiative of the compost industry, designed to showcase compost production and demonstrate compost use. The event promotes composting in homes, schools and industries in the United States, Canada, Australia, the United Kingdom, and other countries around the world.
Composting provides a cheap and effective way of protecting the environment by reducing waste sent to landfill and incineration while returning organic resources to the soil. Organic waste sent to landfill can contribute to methane, a greenhouse gas with 25 times more heat trapping potential than CO2.
Composting also reduces the need for chemical fertilizers while helping to conserve water in the soil during flooding or drought conditions. As compostable materials make up approximately 30% of the material going to landfills, composting provides one of the primary ways that companies and people can reduce what's going into landfills.
At EP Minerals, we believe that the recycling of organic materials is central to achieving healthy soils, clean water, and a sustainable society. We are actively helping our customers recycle our minerals. Many of our customers use our minerals, primarily diatomaceous earth (DE) for filtration – for wine, beer, juice, and other beverages. After filtering the product, the customer is left with a by-product called "spent cake." We've worked diligently with many of our customers to identify local sustainable alternatives to recycling the spent cake instead of it ending up in a landfill.
EP Minerals' Director of Sustainability Andrew Welford recently worked with Iowa agricultural experts to plan and implement a trial to recycle the diatomaceous earth spent cake from filtration into fertilizer-with significant results. The results from the trial were surprising, and paved the way for recycling spent cake into fertilizer as a standard for the Iowa agricultural industry. Potentially in this trial, 9000 tons of waste could be diverted from landfill.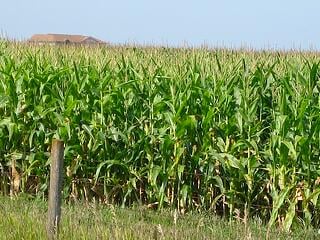 Recycling diatomaceous earth spent cake in Iowa to potentially divert 9000 tons of waste from landfill.
Another example of recycling diatomaceous earth is at Sonoma Compost, a certified organic compost facility in Petaluma, CA. Sonoma Compost ran the Organic Recycling Program on behalf of the Sonoma County Waste Management Agency. Since 1993, Sonoma Compost has successfully diverted approximately 1,460,000 tons of yard trimmings and wood waste from landfills. Sonoma Compost turned those materials into organic compost and mulch, recycled lumber and biofuel, all which they sold at very affordable prices for agriculture, landscaping and gardening.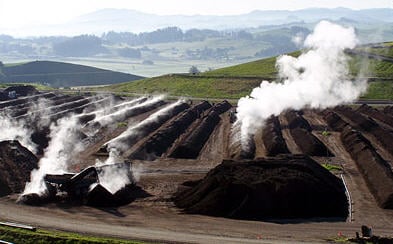 Recycling diatomaceous earth spent cake into organic compost in Sonoma, CA.
One of the materials that Sonoma Compost successfully recycling into organic compost is diatomaceous earth spent cake. Watch the embedded video above featuring EP Minerals' Director of Commercial Sustainability, Andrew Welford at Sonoma Compost, where they recycled the DE spent cake.
At the moment, we're running several DE spent cake recycling programs for customers in a variety of different industries. If you're interested in recycling your DE spent cake, please contact your EP Minerals' salesperson.