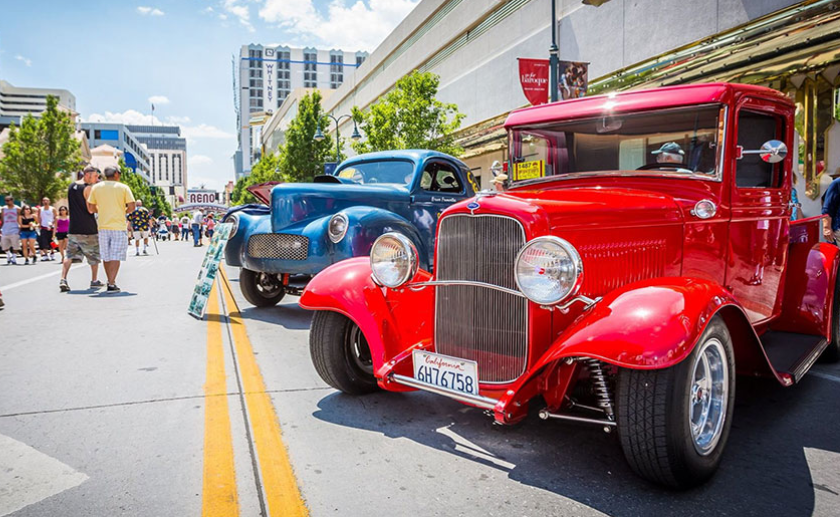 Hot August Nights car, Reno, NV. Visit RenoTahoe.com
Drive anywhere around the Reno, Lake Tahoe, Carson City or Virginia City this week, and you're going to see some amazing sights. No, I don't mean the stunning mountains, the beautiful lakes or the bright blue Nevada skies. I'm talking about cars. Lots of them. And they have fins, fender skirts, flames and big engines.
These aren't just any cars. These are the Hot August Nights classic cars that come to Reno every August for America's premier classic car and rock 'n' roll event. Hot August Nights started about 30 years ago, as an event geared toward baby boomers – full of nostalgia for their childhood years of the 50's and 60's.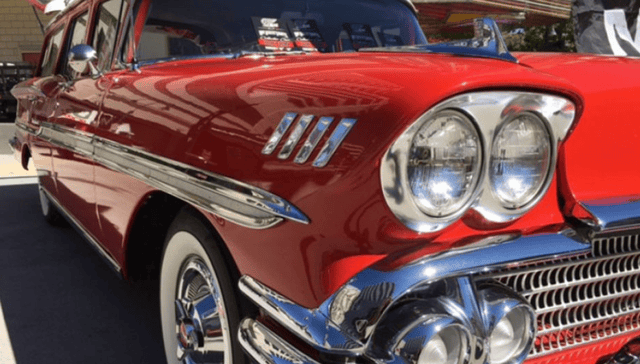 Since then it's grown into a worldwide attraction that's all about the cars. This year, 6,000 classic cars are registered, and approximately 800,000 people are expected during the week-long event. Where else are you going to see a '67 GTO, a 32 Ford Coup, and a 57 Chevy, right along with Eddie Money and Kool & The Gang?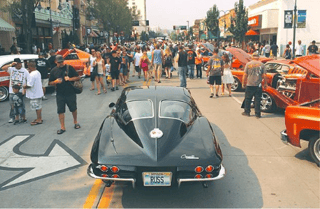 So, what does all of this have to do with diatomaceous earth oil absorbents? Well, these gorgeous "works of art" classic cars leak oil. Not because there's anything wrong with them – they just do. And that's where Floor-Dry fits in.
Floor-Dry absorbent, the #1 automobile oil spill clean-up product is used at NASCAR tracks, for classic cars, and regular home use. Read: Floor-Dry Cleans Up at Daytona It's easy to find at all the major auto supply stores, too. I've noticed bags of it sitting next to the cars at the show 'n shines. Our R&D folks tell me that the unique structure of the diatomite provides Floor-Dry diatomaceous earth (DE) greater pore space. What does that mean? Because of this, the product absorbs more liquid than any other mineral and twice as much liquid as calcined clay. EP Minerals has a complete line of Performance Aggregate products made from DE and clay.
Hope you can come check out the Hot August Nights cool cars and listen to some live music. Get ready to ooh and aah.