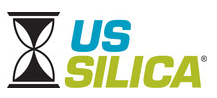 Last Friday it was announced that EP Minerals and EP Engineered Clays are being acquired by U.S. Silica. As you may know, U.S. Silica is an NYSE-listed industrial minerals company that produces silica sand, frac sand, ground silica, and also specialty minerals. The company is headquartered in Frederick, Maryland, and has a strong US footprint as well as an international presence.
U.S. Silica plans to keep EP Minerals and EP Engineered Clays as stand-alone companies, operating as we do today. You will have the same contacts at the company that you do today – in sales, customer service, and the other departments that you normally contact. If you currently buy products from U.S. Silica, too, you should continue to contact your representative at U.S. Silica for those particular products.
U.S. Silica is buying us to grow their business. We are complementary to what they do – industrial minerals, mining, and the same core competencies in operations and people. They are buying us to diversify their business and expand their innovation, R&D efforts and new product pipeline. They want to deliver on the plan we already have in place--to aggressively grow our business with a focus on innovation, new products and what you've always known us for: quality, technical expertise, and our high-touch customer service.
Gregg Jones, President, and CEO of EP Minerals said, "The great news is that for our customers and our employees, everything stays the same. We are excited to join the U.S. Silica family and contribute to their diversification strategy. We look forward to continuing to serve you, our customers, with high-quality products and providing excellent customer service."
Learn more about U.S. Silica acquiring EP Minerals and EP Engineered Clays.