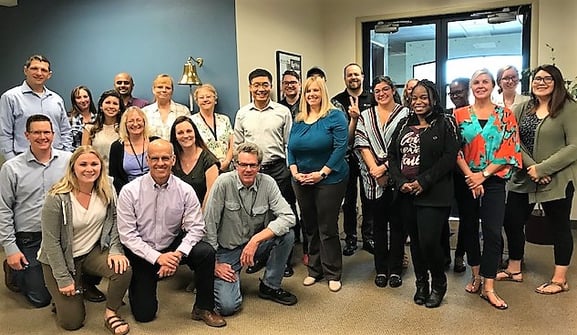 "Make the customer your primary agenda." It's our mantra every day, not just today on Get To Know Your Customers Day. To a person, we have a passion for putting the customer first. Every day.
We're different in how we treat our customers, different in how we work with each other, and different in what we do and how we do it. Apparently, our customers think we're different, too. But in a very good way.
Every year, we reach out to our customers with a "deep dive" customer satisfaction survey. We want to know how we are doing and how we can improve. We want to understand our customers' challenges and pain points and receive their (your) feedback on new products. We also want to understand the reasons that you like to work with us and why you continue to choose to buy from us. We take the answers to the survey very seriously, make changes based on the feedback, and follow up to correct any issues that our customers tell us about.
First, let us say to all our customers: We LOVE you! And thank you for continuing to make U.S. Silica's EP Minerals your preferred partner for diatomaceous earth, perlite, and clay. Thank you for the 100% positive customer satisfaction score. We do our best to make you happy every day.
Second, the survey results. Every year our customers have told us that they choose us for three reasons:
Our incredible customer service
Excellent customer service is something we're extremely passionate about, and we do our best to deliver on that every day around the world. We have fully-staffed customer service centers in Reno, Nevada, Jackson, Mississippi (EP Engineered Clays) and Munster, Germany - with additional support available through our global distribution network.
A quote from Missy Kyle-Fuller, our director of customer service, says it all:
"When I think of a customer, I see two paths. The obvious path is the customer that pays for what we sell. To some, that could be a nameless, faceless entity. But not to EP. The customer is our life blood, our purpose, and to be successful, we need to treat that customer as more than just a number. It's not just the service we provide – anyone can do that – it is the partnerships we create with our customers. They provide us with opportunities to improve or innovate, with names and needs. When they ask for help, we do all we can, or we assist them to find solutions. We listen. That's what our customers want – to know that they are important to us and that we listen to what they need or want. To acknowledge them efficiently and effectively, by hearing them, they will remember us."
We believe in delivering a "high touch" experience across the board, whether it's our incredible customer service people, our experienced sales representatives around the world, or knowledgeable scientists that help our customers with product tests and trials.
Our commitment to quality: Specifically, our ore quality and our ability to consistently process that ore into the products they use, meeting their "spec" time after time. We strive to produce the highest quality products in the industrial minerals industry at all our plants, every day. Quality is an integral part of how we do things, and it is part of our company culture. It's just how we work, and what we do.
We have an entire team dedicated to quality, working with our Research & Development team, and directly with our plants to constantly test our minerals and products. In our customer satisfaction surveys, our customers rate us as having the highest quality and consistency in products, and we want to keep it that way.
World class technical expertise
Our technical experts are rock stars! We believe in bringing value to our customers by delivering more than a quality product. Our technical experts around the globe bring world class experience and hands on knowledge to help our customers optimize their operation and be more successful and efficient.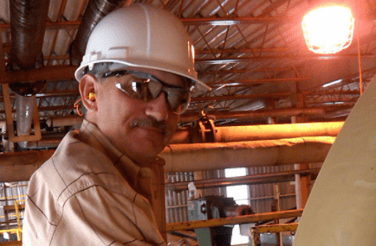 Larry Galberd, Global director of technical service for EP Minerals
For example, we can:
Optimize and improve processes
Troubleshoot processes
Recommend products and usage guidelines based on:

Analysis of samples of filtration process streams at our R&D facility in Reno, Nevada
Analysis of current Filter Aid media
Bottom line, we do pride ourselves on being different than other companies. We're committed to going that extra mile every day. And we always want to hear from you.
Please take our short Three Question Survey if you'd like to give us input!