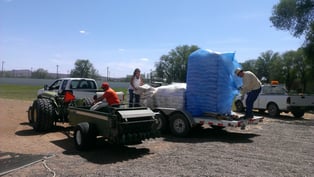 The Vale Oregon city baseball field is sporting a whole new look, thanks to a lot of PlayBall Infield Conditioner and hard work from the EP Minerals Vale team. Last Friday, the EP team got together and redid the Vale City baseball field with EP's PlayBall infield conditioner product.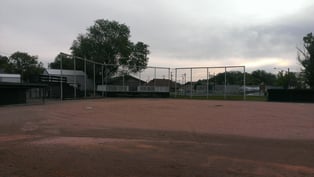 New Vale city baseball field with PlayBall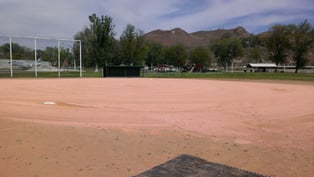 The baseball field had been looking pretty neglected and the EP Minerals team wanted to help.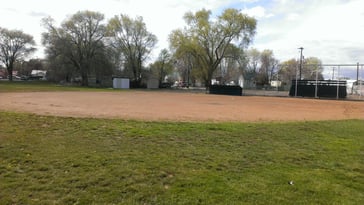 Vale field before
The new PlayBall conditioner will help improve the condition of the field and absorb the standing water they sometimes have on the field. Six EP employees (Gary Dentinger, Cammie Hyde, Beth Palmer, Diane Wardlow, Lonny Fulk, and Jim Taipale) participated.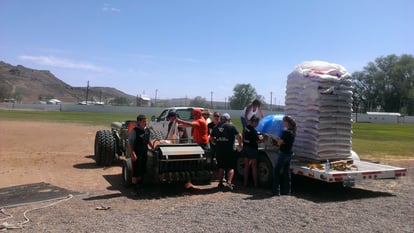 City of Vale employees and several volunteers from the local clubs that use the field participated, too.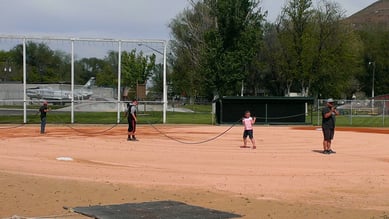 The Vale school district loaned us a spreader and the local Little League provided the proper drags to use.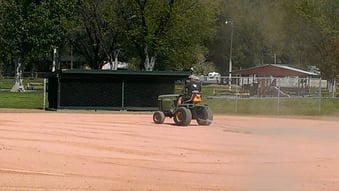 EP brought in pizza and refreshments for everyone. It was a successful event and greatly appreciated by the community. The field also needs an improved watering system and we will help with that as well. The City of Vale is going to do the labor and will donate a new industrial hose and nozzle for a proper watering system.
To learn more about our complete line of Groundskeepers' Choice products, including PlayBall infield conditioner, click here.