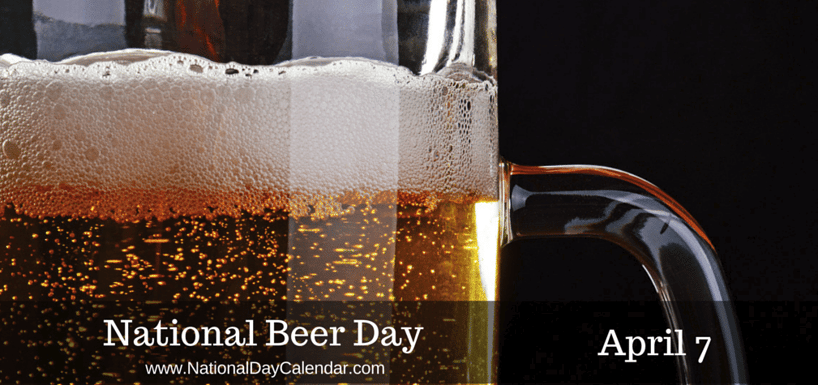 Beer drinkers across the nation are celebrating this week. Sunday, April 7, is National Beer Day! At EP Minerals, beer is important to us. Our largest customers use our incredibly high quality diatomaceous earth filter aid in their brewing filtration. We love everything about beer!
Beer is big business. Today, there are more than 19,000 breweries around the world ranging in size from industry giants to brew pubs and microbreweries. It's a great time to remember that the most experienced brewers in the world today use all-natural diatomaceous earth (DE) filter systems to get the finest beer quality, taste, clarity, stability, and improved shelf life.
A little history. Beer dates back to 9500 BC when cereal was first farmed. It is recorded in the written history of ancient Iraq and ancient Egypt. Beer is the world's most widely consumed alcoholic beverage. Following water and tea, it is the third most popular drink overall.
On April 7, 1933, President Franklin Roosevelt took the first step toward ending Prohibition and signed a law (the Cullen-Harrison Act) that allowed people to brew and sell beer in the United States if it remained below 4.0% alcohol by volume. Beer drinkers celebrated and were happy to be able to purchase beer again for the first time in thirteen years.
Justin Smith, a Richmond, Virginia Craft Beer Examiner, founded National Beer Day and chose April 7th because the Cullen-Harrison Act was signed into law and became active on that day.
To celebrate National Beer Lovers Day this year, celebrate with a pint of pale ale, lager, stout, wheat beer or pale ale and remember, always drink responsibly.
Raise a toast to DE, the all-natural, best filter aid for beer filtration!
Get the answers to the questions we receive most on diatomaceous earth vs. membrane filter technology for brewing with our Beer Filtration FAQs: https://blog.epminerals.com/brewing-filtration-faqs-diatomaceous-earth-de-filtration-vs.-membranes