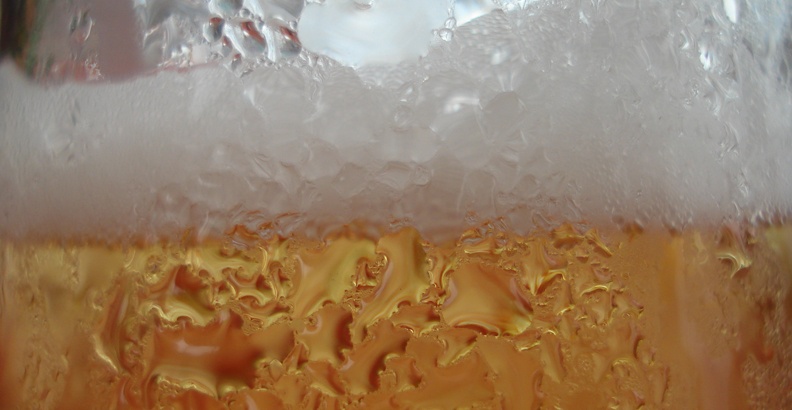 Got beer? Or wine, tequila, bourbon, whiskey, rum, vodka or soda? How 'bout wings? For most Americans that enjoy the Super Bowl, the season's biggest game is much more than just a sports event. In many ways, Super Bowl Sunday has become a truly American holiday. And like with most holidays, food and drinks both play an important role in our national celebration. With millions of viewers expected to watch Super Bowl LIII, many will gather with friends and family to watch the Patriots and Rams, and that means they're be digging in to a host of traditional game day favorites like pizza, Buffalo wings, beer, wine, and other spirits. None of it would be on the Tom Brady diet, that's for sure.
First of all, let's set the record straight. Good thing all that beer, wine, soda, and spirits are filtered with diatomaceous earth (DE) filter aid. Those beverages certainly wouldn't be the same without DE.
Americans will drink 50 million cases of beer on Super Bowl Sunday. That's enough beer to fill an Olympic-size swimming pool (which holds 630,000 gallons of water) 1,938 times. Not all beer is created equal, but about 94 percent of beer consumed will be Bud Light, Budweiser, Coors Light, Miller Lite, or Natural Light.
Despite the Super Bowl traditionally billed as a beer-drinking event, consumers are starting to choose beverages other than beer. According to a recent Nielsen survey conducted by Harris Poll, 57% of Americans who say they plan to host others for the big game are serving a variety of beverages. While beer remains the number one adult beverage choice for the Super Bowl, 20% say they'll drink wine, and 20% say they'll drink some form of spirits.
Beer sales rose by $40 million the week before the Super Bowl last year, according to Nielson; meanwhile, wine and spirits were up $20 million. Recent data from Mintel, a London-based market research firm, says 31 percent of football fans prefer wine to beer or hard liquor. Today there are more female football fans than ever — 46 percent of NFL fans are women, according to Nielson Consumer Insights— and more women could mean more wine. According to a Gallup poll, 50% of women choose wine as their favorite alcoholic beverage.
Among fans both male and female, 63 percent prefer an alcoholic beverage during a game, Mintel reports. Despite the stereotype that men are from planet beer and women from planet wine, more men are drinking wine or other spirits.
I was curious if our office followed these trends, so I conducted an informal survey of coworkers. Out of the 26 people I talked to, the breakdown was as follows: 16 women and ten men. We have one "I'm still pissed about this we were robbed Steelers fan," 12 avid fans, 12 casual fans, and one uninterested in football, who asked me "Who is playing?" Whatever.
Across the board, beer won out across the age and gender groups as the Super Bowl favorite drink in our office, but it was all over the place as to what people planned to drink. Here's the list:
Buffalo Trace
Sparkling water
Mexican beer
Margaritas (I'm with her!)
Bud Light
Gin & tonic
Dogfish
Founders IPA, from Michigan
Gin
Leinenkugel
Coors Light
7&7
Diet coke
Tito's and cranberry
Micheladas
Bordeaux
Sierra Nevada IPA
805
Heineken
Irish Whiskey
Shock Top
White wine
Angry Orchard
Vodka & cranberry
Schlitz
Red Stripe
Other fun Super Bowl stats:
Chicken wings sold on Super Bowl Sunday: 1.23 billion
12 million slices of pizza - Domino's alone
Pounds of avocados used for guacamole on Super Bowl Sunday: 200 million
Rise in pizza deliveries: 35% Note: Pizza Hut is adding beer to their order/delivery options!
Rise in 7-Eleven's antacid sales the day after 20%
Just heard that Bud Light is buying beer for the team's city that wins!
So, what will you be drinking on Super Bowl day? Whatever it is, I'm sure it was filtered with diatomaceous earth filter aid!
Final thoughts. Hope you have a fun Super Bowl day, always drink responsibly, and hope your team wins. And, while you're at it, consider the diatomaceous earth filter aid that made your favorite drink possible. DE high-quality filter aids produce the finest clarity, taste, and quality in beer, wine, vodka, tequila, bourbon or whatever you choose. Cheers!
Thanks to the Huffington Post, Men's Journal, ABC News and thepostgame.com for the fun Super Bowl facts.