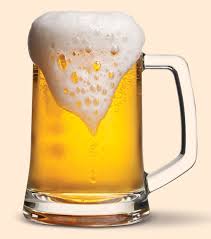 Craft brewing is just plain fun. Fun names, fun people, fun events. I mean where else are you going to hang out and discuss beers like 668 Neighbor of the Beast, Heady Topper or terms like "mouthfeel"? At the Master Brewer's Association of Americas (MBAA) conference this week in in Chicago, that's where!
The MBAA has been around a long time. 127 years ago, a group of master brewers decided to "form a conglomerate of master brewers to better benefit the masses." (I think that means something like "let's invite more beer drinkers to our party".) Anyway, the MBAA today is a technical and scientific organization dedicated to researching and sharing information on how to brew better beer.
Today's beer market is huge. And craft brewing is the fastest growing segment. In dollar terms, craft beer now represents 10.2% of the domestic beer market, and a report from IBIS World predicts spending on craft brews will grow to $3.9 billion this year. According to Beer Marketer's Insights, the craft beer industry is growing 13 percent to 14 percent each year. A few other interesting stats from craftbeer.com:
2,768 craft breweries operated for some or all of 2013, comprised of 1,237 brewpubs, 1,412 microbreweries and 119 regional craft breweries
The number of operating breweries in the U.S. in 2013 totaled 2,822, with 2,768 of those considered craft, demonstrating that craft breweries make up 98 percent of all U.S. operating breweries
Why is this happening? According to businessinsider.com, tastes have changed. After decades spent guzzling bland industrial mega-brews, beer drinkers have made the same evolutionary leap as wine- and coffee-drinkers before them, waking up to the pleasures of subtle, carefully crafted flavors. Appalachian State University now offers a degree in Fermentation Sciences, which provides instruction in entrepreneurship and business management in addition to brewing skills. The University of California-Davis and Oregon State University also have programs. The Homebrewing Association claims more than 37,000 members, a jump of 400 percent since 2005.
So, what does this explosion of the craft brewing industry have to do with Diatomaceous Earth (DE)? Today the brewer is faced with a choice on polish filtration technologies in order to meet the demands of production, quality and cost control. Typically the brewer has to decide to filter or not, and if they do choose to filter their beer, the choice is typically between DE or Crossflow filtration. Crossflow filtration is the "new kid" on the block, but hasn't replaced the "tried and true" DE filtration method, for several reasons. DE has been the dominant filter aid for beer for the last 50 years. 95% of global beer production is filtered with DE. The top reasons that DE remains the brewer's favorite:
It's all natural
It's recyclable: Spent cake from DE is successfully being recycled into fertilizer, compost, biogas, cement and bricks today
Low cost
Flexible & adaptable to bring out the true "personality" of your beer
Allows you to pursue the "art" of brewing
Readily available
High efficiency, high throughput
To learn more, visit http://blog.epminerals.com/liquid-filtration-in-the-21st-century-why-diatomaceous-earth-is-still-the-best-solution-
If you're going to the MBAA conference this year, check out the EP Minerals poster presentation on DE vs. Crossflow: What's best for beer? Talk to Niels Mastrup, our director of filtration technology niels.mastrup@epminerals.com and have an in-depth discussion about DE filtration. Over a beer. Might I suggest Hoptimus Prime?