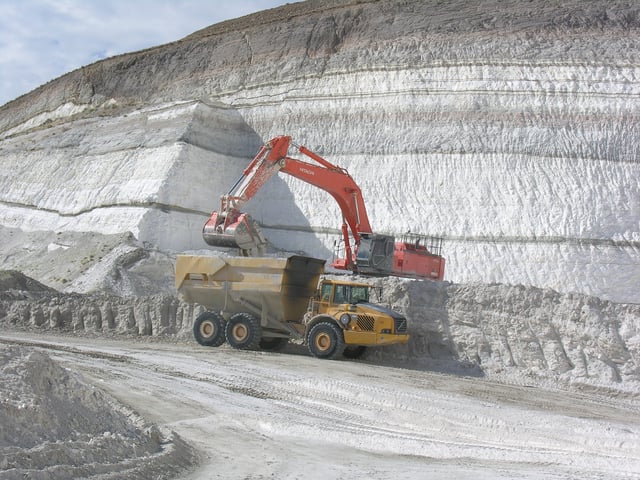 Loading diatomaceous earth ore at EP Minerals' Lovelock mine.
Global leader in diatomite, perlite and clay products used as microfiltration media, functional additives and absorbents expands its product portfolio
RENO, NV, July 17, 2017 – EP Engineered Clays Corporation, an affiliate of EP Minerals, LLC, a worldwide leader in engineered products derived from industrial minerals, announced today that it has acquired bleaching clay and mineral adsorbents assets from BASF Corporation. The transaction includes a Jackson, MS production site, a clay mine in Aberdeen, MS, and the mineral rights associated with a mine located in the Navajo Nation near Sanders, Arizona. Approximately 70 employees will be joining the newly-established EP Engineered Clays Corporation.