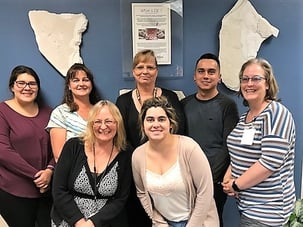 Reno customer service team (Bianca, Theresa, Missy, Daniel, Kim. Front row - Kathleen and Laura. Not pictured - Debbi, Dani and Lisa.
Every week, we celebrate one of our 25 EP Way Fundamentals. This week it's Fundamental #4: Make the customer your primary agenda. We maybe should have made that #1, since that's how important this fundamental is to us. To a person, we have a passion for putting the customer first. Every day.
We're different in how we treat our customers, different in how we work with each other, and different in what we do and how we do it. Apparently, our customers think we're different, too. But in a very good way.