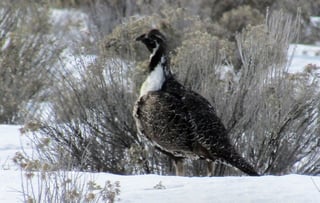 Lots of happy sage grouse hanging out at EP Minerals!
Here at EP Minerals, we have a vision for our sustainability efforts: Doing things in a way that meets the needs of the present without compromising the ability of future generations to meet their own needs.
So what does that mean?
It means that we don't just believe in being a good company to work for and a good corporate citizen in the communities where we live and operate. We also believe in being a good environmental steward in how we conduct our business.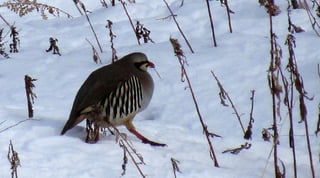 Chukar near EP Minerals' mine
As important to us as our customers and our employees is our commitment to the sustainability of our operations around the world.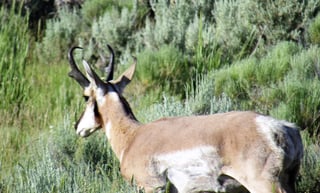 Antelope abound by one of our mines
From our energy efficiency programs at our plants and in working with customers to reduce their carbon footprint, to using less energy and water, to our spent cake recycling programs and mine reclamation efforts, EP Minerals is committed to improving and protecting the environment.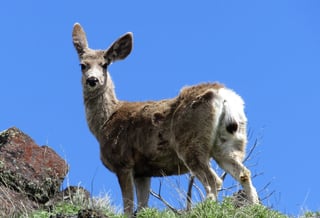 Healthy mule deer checking out the mining
We have long term reclamation plans and wildlife programs in place.
Reclamation is an ongoing activity at all our mining operations. Once mining in an area has been completed, reclamation activity begins. We recontour and reseed using native plants and shrubs, returning the land to a state similar to the original habitat.
Badgers love their diatomaceous earth home
Commitment to providing wildlife habitats.
We're committed to the wildlife in the areas that we operate including the deer, sage grouse, wild horses, burros and bighorn sheep.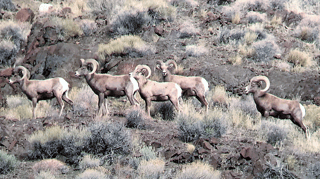 Bighorn sheep herd passing through
In fact, our big horn sheep herd has quadrupled to over 100 sheep since we adopted them a few years ago. Read more here: Bighorn sheep living large
Thanks to Scott Donahoo and Brad Humphreys for the great wildlife photos!