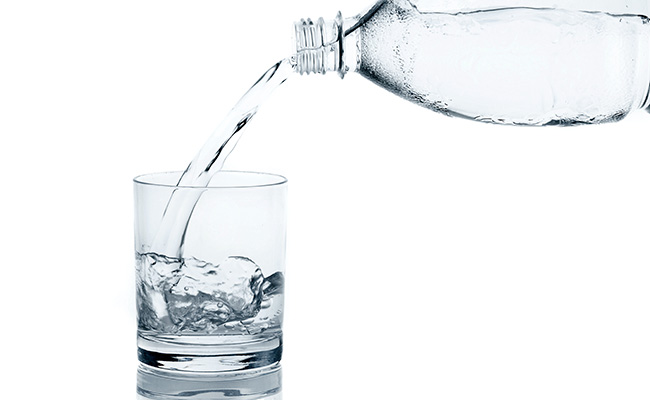 As many as 200 million people around the world today are at risk for arsenic poisoning, according to numbers from the World Health Organization and the International Congress on Arsenic. Next week marks the 5th International Congress on Arsenic in the Environment (As2014) and the theme is "One century of the discovery of arsenicosis in America," commemorating the discovery of the effects on human life. The conference is May 11-16 in Buenos Aires, Argentina http://www.as2014.com.ar/home.html
100 years ago, Dr. Abel Ayerza, from Bell Ville, Córdoba, Argentina, was the first to relate skin disorders with the consumption of groundwater with high concentrations of arsenic.The presence of it in drinking water has caused the spread of arsenicosis (known as HACRE, hidroarsenicismo crónico regional endémico in Spanish.)
Arsenicosis is the effect of arsenic poisoning, usually over a long period such as from 5 to 20 years. Drinking arsenic-rich water over a long period results in various health effects including skin problems (such as color changes on the skin, and hard patches on the palms and soles of the feet), skin cancer, cancers of the bladder, kidney and lung, and diseases of the blood vessels of the legs and feet, and possibly also diabetes, high blood pressure and reproductive disorders.
The affected populations usually live in countries with low-income levels, and the disease largely affects dispersed rural populations. Around 100 million people are at risk in Asia and it is estimated that in Latin America the population at risk exceeds 14 million people, with high incidence in Argentina (about 4 million people), Chile, El Salvador, Mexico, Nicaragua and Peru. In the rest of the world, the most affected countries are India, China and Bangladesh, although the presence of arsenic in groundwater has been also found in some European countries and in the United States- in Texas, California, Wisconsin and North Carolina.
Peter Lenz, Senior Research Scientist at EP Minerals, will be speaking at the Argentina conference on "Arsenic Removal: The Performance Benefits and Effectiveness of Lanthanum-Based Media." Today, EP Minerals produces a unique product - NXT 2, a patented adsorption filter media for removing arsenic from drinking water. A lanthanum-based product, NSF-certified NXT®-2 is uniquely formulated for high adsorption, while providing safe and stable removal. Key benefits to NXT-2 include:
Removes arsenic to meet the drinking water standard
High capacity for adsorption
Provides the lowest adsorptive treatment cost per 1000 gallons
Removes arsenic up to pH of 10 without chemical pretreatment
Will not release bound arsenic during pH upset
Effectively removes arsenic in the presence of competing ions, including silica and phosphate
Removes other contaminants - phosphate, chromium, selenium, fluoride, antimony, lead and more
To learn more about NXT-2, visit https://epminerals.com/products/nxt-2.